What's the difference between content marketing and native advertising? If you're confused, you're not alone. Here's the clearest definition of native advertising we found:
If you pay for placement, it's advertising.

If you pay for placement of valuable, relevant content in a format similar to the third-party site, it's native advertising.

If you don't pay for placement, the content is not advertising.
Simply, native ads is a style of online advertising that look like user-generated content on social media: but it isn't! In your Facebook or Twitter feed you may see the word Promoted - that's code for "paid content". Often a blog post may have a product review with the words sponsored review: again, that means the reviewer was paid either with cash or with product. When you search for something on Google, your results may say Ad. This indicates the social media post or blog review or high ranking is not earned: meaning the information is displayed because of a payment or incentive.
The trick to being successful is to design your native ads to look like they were written by a fan: but to also be 100% transparent and state they are paid ads.
Social media tool HubSpot says that consumers look at native ads and original content for the same amount of time:
Consumers looked at native ads 53% more frequently than display ads.
25% more consumers were measured to look at in-feed native ad placements (the most common editorial native ad format) than display ad units.
Native ads registered 18% higher lift in purchase intent and 9% lift for brand affinity responses than banner ads
32% of respondents said the native ad "is an ad I would share with a friend of family member" versus just 19% for display ads.
These statistics show consumers don't have a problem with native ads and often value them equally to earned, unsolicited posts: and in fact, they often like and trust them more than traditional paid ads. Many tech-savvy consumers block traditional digital ads!
Here are two examples of native ads that work: HubSpot recognized these ads as among the top 7 native ads in 2015:
By Netflix's Narcos & Wall Street Journal
To promote Netflix's new show about the 1980s Medellín cartel and its leader, Pablo Escobar, WSJ Custom Studios produced a content experience featuring videos, photos, maps, a quiz, and in-depth reporting that details the globalization of the cocaine drug trade, the economic impact on different countries, and the attempts by the U.S. to apprehend Escobar.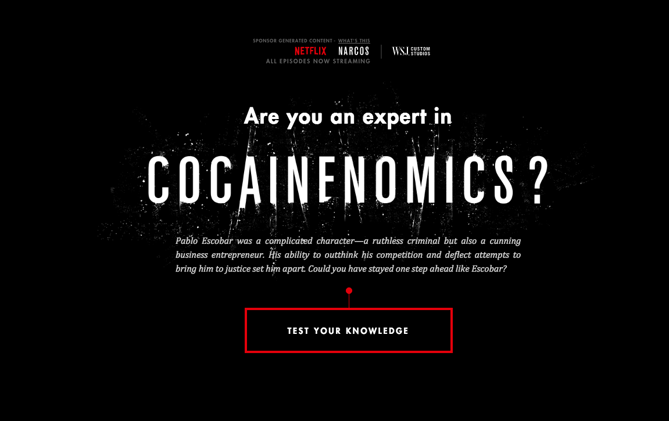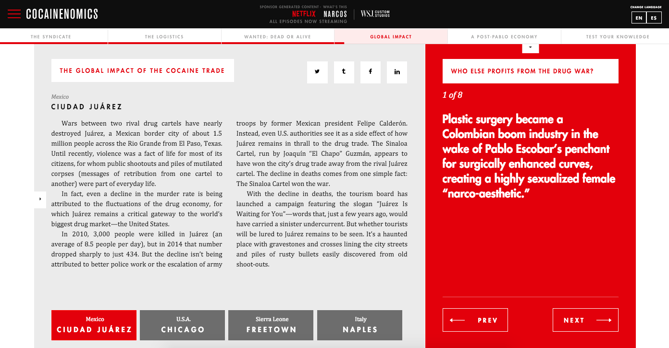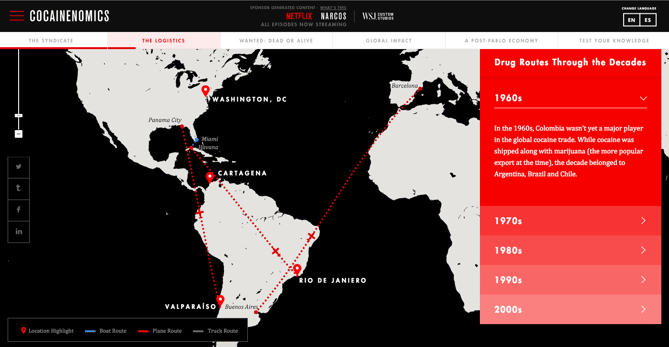 2. The Ascent: Political Destiny and the Makings of a First Couple
By Netflix's House of Cards & The Atlantic
To promote the latest season of House of Cards, The Atlantic published this engaging and relevant piece on political partnerships, marriages, and the road to the White House, detailing the paths and influence of famous first ladies.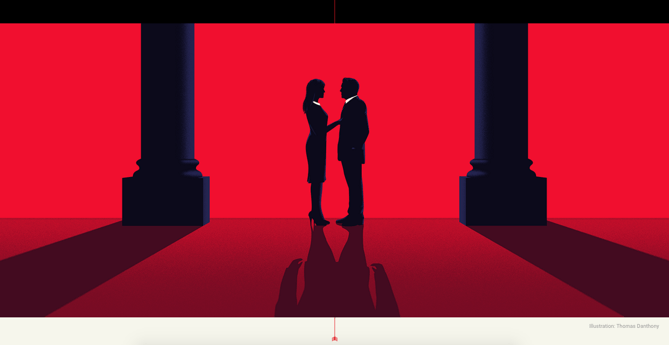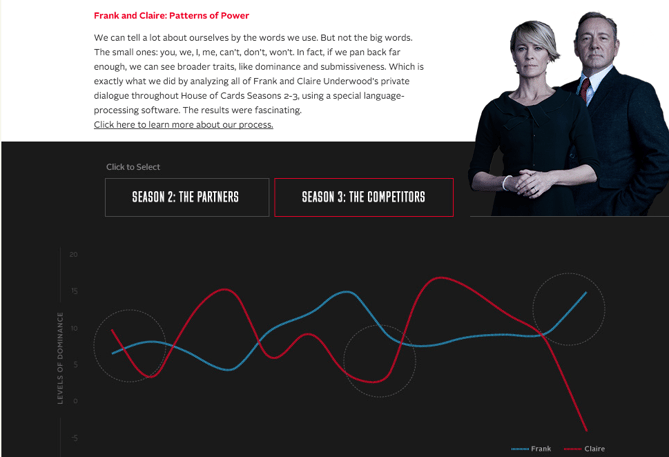 Now you have the facts:
Here's how your business should use native advertising
1. Be Transparent. If you have paid for a post or a product review, make sure your ad says sponsored. Your audience is smart and tech savvy: they understand the difference between paid and unpaid endorsements, so don't try to fool them.
2. Be Natural. The key to a shareable native ad is that it respects the look and feel of the social media platform where it appears. A Pinterest ad won't look right in your Twitter feed.
3. Be Subtle: Don't Sell. Your native ad should be useful and informative, not a sales pitch. Yes, its ok to talk about your product: but if its a heavy sales pitch, your sponsored post will probably get ignored. Sell benefits and solve their problem: don't sell your product.
Native advertising is a part of your content marketing strategy. PR professionals are storytellers: they have the expertise to create sponsored posts and articles that look and feel like customer-generated content, but are actually part of a strategic digital marketing campaign.